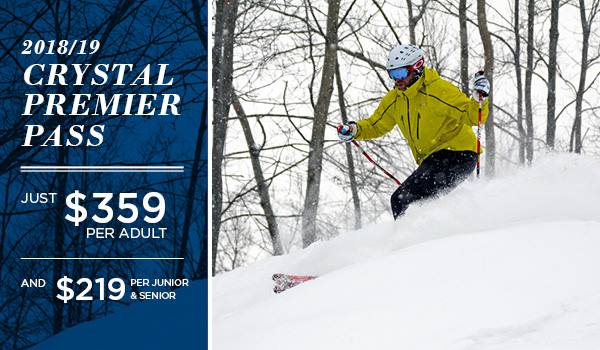 Season Passes Are On Sale Now.
Winter will be here before you know it – don't forget to get a great deal on your Season Pass! Purchase an adult Premier Season Pass for just $359, or a junior/senior Premier Season Pass for $219 and enjoy unlimited, unrestricted skiing and riding all season long.
Don't wait – the sale ends on Monday, September 10: crystalmountain.com/seasonpass
<>
Visit Crystal Mountain Website >>>>
<>
Latest Crystal Mountain Season Pass Info via Facebook
<>
This message is only visible to site admins

PPCA Error: Due to Facebook API changes it is no longer possible to display a feed from a Facebook Page you are not an admin of. The Facebook feed below is not using a valid Access Token for this Facebook page and so has stopped updating.
<>
Visit Crystal Mountain Website >>>>
<>
More News From Crystal Mountain Resort